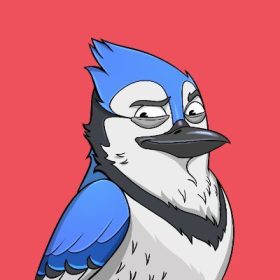 Doxed team, 80% of mint sales + 80% royalties back to community, art by EA Games + Star Wars artist, free cannabis to your doorstep
Baked Blue Jays (BBJ) is pioneering the crypto-cannabis economy and the first NFT collection to deliver only the best cannabis to your door. We are able to do so because of our market-leading network of prime distributors and growers, as well as premium partnerships made possible by our very own resident GanjierTM.

BBJ NFTs are hand-drawn works of art that exist as ERC-721 tokens on the Ethereum blockchain. Ownership of BBJ NFTs grants access to the crypto cannabis economy's future.