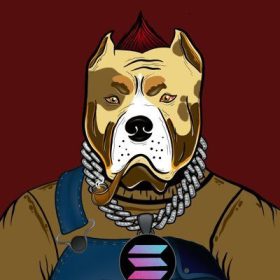 5,555 American Bullys | Stake | Yield | Breed2Earn | Play2Earn | Donating To Animal Rescues
The mission of BlockChain Bullys NFT is to create the immersive BULLYVERSE.
Holding a BlockChain Bullys NFT makes you a "BULLYVER" - a member of The BULLYVERSE.
A community-driven ecosystem filled with various alluring NFTs which carry exclusive digital and real-world benefits.
The BULLYVERSE aims to build meaningful & lasting provenance through unique experiences.

BULLYVERS aim to build their bloodline through breeding, raising, collecting, and battling in the BULLYVERSE.
The BULLYVERSE is a player-owned economy where players can truly own, buy, sell, and use resources they earn
in the game and through contributions to the ecosystem. The foundation of BULLYVERSE is built on a transparent
and fair monetization mechanism that will fuel the play-and-earn economy.