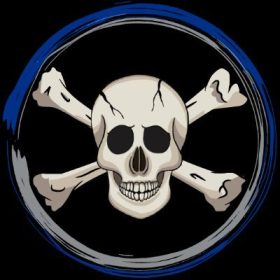 The NFT that burns Safemoon ecosystem tokens | Check out out our Discord or website to find out how
Bone Face Deadies (BFD) NFT is inspired by Defi Crypto and the passion and dedication that the crypto communities have for one another. BFD NFT aspires to connect all crypto communities and give back for all of the inspiration and friendship they have provided.



The primary purpose of the BFD NFT project is to give back to the cryptocurrency community. We can accomplish this by selecting a crypto project on a monthly basis and burning their native coin or token for these crypto communities based on an online voting survey. 30% of monthly sales will be used to purchase the chosen cryptocurrency and send it to the burn wallet. Another way we can help the crypto community is to give away 10% of monthly sales revenue to NFT holders every month.