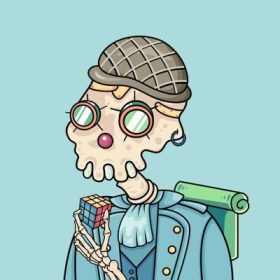 5555 NFT collections on Ethereum Blockchain. Quality piece of art and good vibe.
Pre-Mint Price: 0.055 ETH
Boonies Skull is an Ethereum blockchain 5555 quality artwork NFT collection formed by Creative People from Bali. Boonies Skull was founded by one of our founders in order to create an appealing NFT Project. Following several meetings with the team, Bonnies Skull will launch an NFT Project with a distinct trait and eye-catching color, as well as the Boonies Skull character.