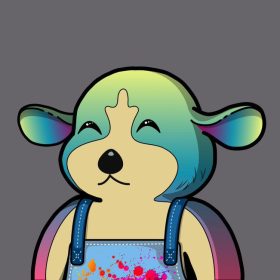 Artwork is ready. Discord is open for all. The mint will be open soon, but you can still get early access by joining our allowlist raffle.
Bush Baby Club is a collection of 7,777 Bush Baby NFTs based on over 140 traits created by Laura and Natasha.

The Bush Baby Club artwork is inspired by the character Mort from the movies Madagascar and TV-Series All Hail King Julien. He is incredibly cute and somewhat innocent with an obsession for King Julien's feet.

The brand Bush Baby Club will expand broadly beyond NFTs to so many things, starting with clothing. This is not just a jpeg, we're building an experience.