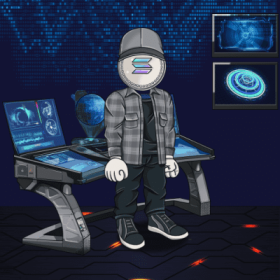 Get rich in the metaverse | Coinhead NFTs featuring crypto and currency coins
Coinhead Club is a one-of-a-kind collection of 7,777 NFTs on the Ethereum blockchain. Each NFT has a coin head that represents monetary and market value in the currency and cryptocurrency markets.

NOTE: The initial value of 50 Special NFTs with rare coin heads will range from $150 to an entire bitcoin and can be sold back to the creators at any time.

WHO IS BEHIND THE PROJECT?
Each Coin Head Nft is one-of-a-kind and procedurally generated from over 160 accessories and traits, such as coin heads of various currencies, clothes, shoes, and more.

To reduce gas fees when minting multiple tokens, all Coin Heads are stored as ERC-721A tokens on the ETH blockchain.