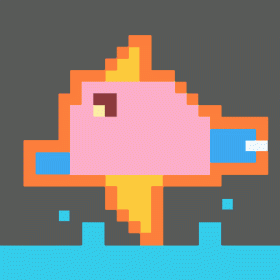 Amazing, Smartest, Cutest & Craziest Dolphins in your Wallet ‍Own a Smartest and Craziest Dolphins out there .
Crazy Dolphins NFT is a collection of NFTs - unique digital collectibles, swimming on the Polygon Blockchain. 10,000 dolphins have been programmatically generated from an ocean of combinations, each with unique characteristics and different colors.

‍Own the Smartest and CRAZIEST Dolphins out there. And Surf the NFT Revolution!
Collections in Secondary Market