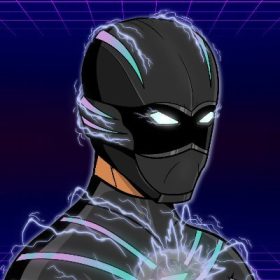 Collection of 2222 deflationary heroes providing children in hospitals with entertainment.
Crypto Heroes is a charity-driven collection of 2222 deflationary heroes who provide comics and toys to children in hospitals.

Charity
Half of all proceeds from the collection will be donated to charity. 25% of the proceeds will be used to donate toys to Boston area hospitals. The remaining 25% will be donated to charities selected by our community. You become a part of a larger cause by minting a Hero.

Community
We take pride in fostering a community of like-minded individuals committed to driving IRL impact through NFTs. We hold weekly events in our discord and will start hosting metaverse events in our community Enviro Gallery once the project is launched, with plans to host IRL events in the future.

Rewards
Every hero deserves to be recognized for their contributions. Heroes will receive both physical and digital rewards, such as comics, NFTs, merch, and other items. Staking will earn our utility token $HERO, which will be used to redeem rewards. Trinity, our fundraising platform, will also benefit Heroes.