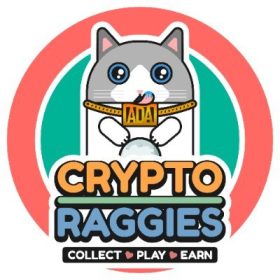 First FreeToPlay & PlayToEarn NFT game on Cardano!
Each CryptoRaggies NFT is based on the actual coat color and pattern of ragdoll cats. They come with a colorful background and the option of having additional accessories and toys!

We spent a significant amount of time conceptualizing the design and creating beautiful backgrounds, one-of-a-kind accessories, and toys to honor the incredible Cardano community and celebrate the diversity within the cryptocurrency community.