Significant collection
Significant collection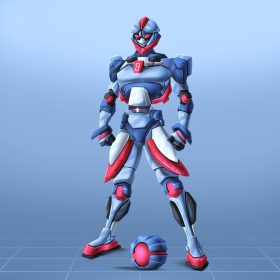 Dribblie is a Play to Earn football manager, where players from different galaxies fight for glory.
Dribblie - The World's First Deflationary P2E Game



Dribblie is a Play to Earn football manager in which players from various galaxies compete for glory. Earn money by staking, owning, or renting NFTs and doing what you love most - playing football.


Dribblie is the game's first deflationary play. Deflationary NFTs increase the value of the remaining assets over time. Deflation is achieved through the game's and supply chain's unique burning and staking mechanisms.

What are the DRIBBLIE revenue-generating strategies?
Dribblie has employed a number of strategies to assist you in earning up to $100 per day by doing what you enjoy. The earning strategies are as follows:

Win games
Do you want to be paid to play football? Dribble allows you to earn money by simply winning or drawing matches on a daily basis. Strive for greatness because winners get everything.

Win Trophies Trophy and honors are everything in football. Winning leagues, cups, or private leagues allows you to celebrate with your fans while earning cash prizes or brand new assets. Keep or sell your assets to increase your profits.

Completing Quests
Can you play five games with a robot team without conceding a goal? Let's see what happens... Daily quests put your skills and tactics to the test, with the chance to win huge cash prizes.

Earning Rent (Scholarship)
Be an astute investor. Own players, lend them out, and sit back and relax. Your players may play for other teams, but the steady flow of income may be worth it.

Breed & Stake
Be a new player's supply chain. Managers should be involved in youth academies in order to develop young skilled players. List them on the marketplace to increase your profit.

Earn by Training
Create a unique training approach to become the Ajax FC of Dribblie. Coach young players and increase their market value before selling them.