Significant collection
Top collection
Significant collection
Top collection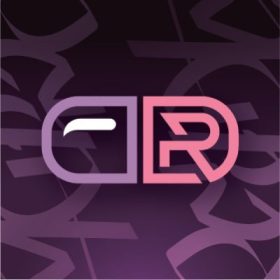 The latest mind-altering substance in the Metaverse, formulated to provoke and stoke!
SUBSTANCE WITH MIND-ALTERING PROPERTIES. A TASTEFUL SUBVERSION EXPERIMENT. DELIVERED VIA ART. EXPRESSION. AND THE COMMUNITY.

ORIGINS OF DRUG RECEIPTS
Arlo frequently doodles on his restaurant receipts. He began posting the doodles to Instagram in 2015. The characters and themes evolved over time, eventually appearing on stickers, T-shirts, and city walls. The Drug Receipts characters are being discovered by a new global audience thanks to a collaboration with Brooke Howard-Smith, cofounder of Non-Fungible Labs, one of the world's leading NFT houses.

The Drug Receipts NFT release will include 10,000 unique programmatically generated characters stored on the Ethereum blockchain as ERC721 tokens. The collection is based on four main characters: the Capsule "Cap," the Rx Bottle "Rex," the Syringe "Syrin," and the Tablet "Tabbi," as well as hundreds of unique attributes spread across several categories.


Arlo Eisenberg, the artist behind Drug Receipts, Non-Fungible Labs cofounder Brooke Howard-Smith, and fine art photographer Tyler Shields collaborated on the NFT collection. As a result, the collection's distinguishing features include dozens of easter eggs and surprises familiar to fans of all three.

Each character and attribute has been meticulously crafted and curated to ensure that each piece is cool and unique, and that every Drug Receipts owner is ecstatic! Furthermore, many perks and surprises, many of which are trait-related, have yet to be announced.

Make sure to tune in, turn on, and join the Drug Receipts Discord for all the latest news and breaking announcements.

ABOUT THE AUTHOR
Arlo Eisenberg is a graphic artist with a distinct point of view, an agitator, a communicator, a skeptic, and a skeptic. Arlo has strong ties to the action sports and streetwear communities as a former professional rollerblader who won the X Games in 1996. Arlo and his good friend Brooke Howard-Smith founded the mega-successful inline skating accessories company Senate Industries in 1993. Senate introduced legions of young people to countercultural ideals by adopting Arlo's brand of irreverence and playful social commentary.

Arlo's trademark has long been the juxtaposition of difficult themes with bright, fun, poppy graphics. Things that most people find objectionable or inappropriate to discuss serve as the foundation for Arlo's work. "I like to surprise people and emotionally engage them, and hopefully make them think a little," he says of challenging conventional moral notions.