Significant collection
Significant collection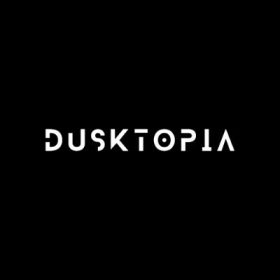 An expansive metaverse coming to you soon. From Dusk to Dawn
What is Dusktopia?

It is a cyberpunk world-building game featuring three different types of NFTs – lands, properties and avatars. Dusktopia will start with a genesis drop of 5555 land NFTs.

How does the game work?

Players are able to stake their NFTs and be rewarded in Dusktopia's in-game utility token, $DAWN. The NFTs themselves are part of the Dusktopian storyline, and each will belong to one of four main 'worlds' – Blighted Badlands, Glacial Frontier, Sundered Grove and Sky Citadel. 

The rarity of each NFT determines its $DAWN generation rate. This will differ based on which world it is in, with Blighted Badlands being the most common and Sky Citadel the rarest. There will also be a social hierarchy within each world – assets from one 'sub-zone' can be rarer and more valuable than one from a lesser sub-zone. 

We are developing a sophisticated multiplier system in which players will be rewarded with a higher $DAWN generation rate with a set of NFTs with complementary 'traits'. This way, players will be incentivised to deploy strategic thinking to maximise the utility of their assets even if they were not assigned one with a high rarity at mint. The team is planning a pipeline of native assets which will predominantly be claimable using $DAWN, including the collection of properties slated for release in Q3 of 2022. 

In the longer term, the team is planning to develop a full-fledged metaverse game in which players will be able to interact with all assets in a meaningful way. Instead of a linear $DAWN reward system, we aim to build out a real-world system in which players will earn and use $DAWN for actions taken within the game.

Collections in Secondary Market