Significant collection
Significant collection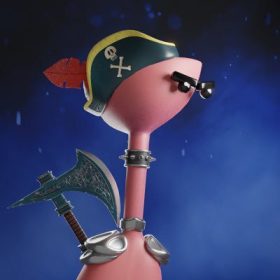 Bunch of weird looking Nerdz on the Solana blockchain
Years passed, and NerdzVille discovered peace and solitude in their own village. The Oracle aged with time, despite living for hundreds of years. Not the same warrior, but a wiser figure in the village.

Nerdium was used in novel ways by the nerds. They traded with it, grew crops with it, and even used it to power metals and utensils. Math Nerdz even discovered a way to make The Nerd Ore produce more Nerdium faster and extract it from The Nulu Cave faster. It was a lovely time to be a resident of NerdzVille.



During that time, Nerd Emporer III ruled. Legend has it that The Oracle personally mentored and trained him.



NerdzVille grew stronger...but there appear to be those across the sea who haven't forgotten about the rebel.



They've been working undercover for years, constructing, planning, and strategizing. NerdzVille has no idea what's coming.
Collections in Secondary Market