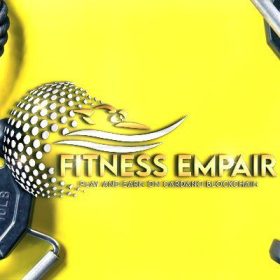 Fitness Empire metaverse. First Move To Earn Platform On cardano Blockchain. Make sport and earn FEM token.
Our team is made up of people from various countries who want to help the blockchain and Metaverse communities. The CEO of Fitness Empire Metaverse is Austrian, while the main developer is Hungarian. They met several years ago at a ski resort in Hungary. That could be considered the origin of the Fitness Empire concept.
It is important to note that we chose Cardano because one of the development members is a very important figure in the Cardano community (which will be published later), and also because Cardano is a very convenient network for programming with low fees.

The project's goal is to create a world in which you can not only play and earn these, but also produce sporting activities that are worthwhile. For the sake of illustration, after the land sale and in the final stages of development, we will distribute sneakers to our land holders, and every kilometer you walk or run will provide you with a $FitnessEmpire token.

Fitness Empire will serve as a hub for not only athletes to earn and learn, but also as a health center. Chefs from all over the world, for example, will be able to conduct workshops on healthy eating while earning $FitnessEmpire tokens.