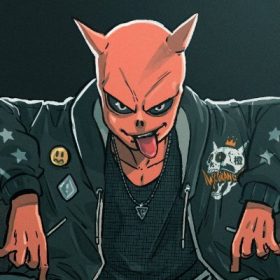 Witness the Evolution of G.A.S | 7777 Gangsters | 50 Gangs |
BLACKBOY

If you dare, take the chip! I will put your skills and abilities to the test in order for you to deliver on time and avoid dangerous situations! YOU ONLY HAVE ONE CHANCE!


ORANGE, MR.

Take the chip if you want to make mayhem equipment with me!
YOU ONLY HAVE ONE CHANCE!



KILL, MR.

So you want to be a part of my gang, huh? We are the top assassins, and we must complete missions without hesitation. I'll send you on missions that will put your skills to the test!