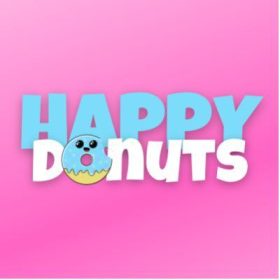 Happy Donuts is a way of life. A clean collection of 10,000 Happy Donuts reminding us of what is truly important.
Happy Donuts is a collection of 10.000 randomly auto-generated Donuts who are turning the world into a sweeter place by providing love and a family place for everyone who wants to join.

Each Donut is unique and generated from over 140 possible traits, including, frozings, toppings, eyes, mouths, skills and much much more.