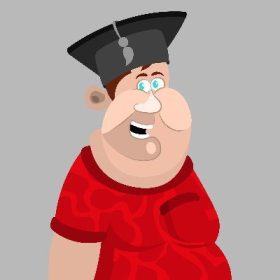 The main goal of this project is to create a way for people to earn money without risk and without large amounts of money.
Story Of These Project
This Project's Ideas come from back in school. All of my friends made fun of fat people and made jokes about them. One day I was with a school friend who was constantly being bullied every day. Ever since that experience, when they made him cry, I really felt bad for him and started helping him whenever I had a chance! A few years forward, almost all of my class was being bullied by the same group of people. Almost 5 years later and quarantine began. In quarantine we were in online school for roughly two years, then I left school. After all of the experiences, I want to support all of the people that are bullied around the globe! I am doing this because I know how it feels and I don't want people to experience that feeling of sadness many people have felt. This project is about Fat people. With different clothes and colors, and many accessories, the NFT symbolizes that if you are fat or even skinny it doesn't matter because we are all humans and we all deserve to be treated equally. The NFT's purpose is to make people realize that It doesn't matter if we are different because we are all humans and we all require equality. It doesn't matter if we are born different; the only thing that matters is who you are as a person and how you treat others.