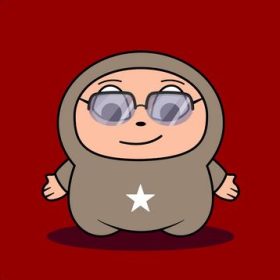 Jubidou is a cute NFT collection which gives you access to our incoming play to earn game.
Jubidou is a Polygon blockchain game where you can earn money by playing. (For the time being) Our Jubidou can have a variety of characteristics such as a hat, hair, glasses, gloves, bitcoin logo, polygon logo, and so on, with some being more rare than others.


Our goal with Jubidou is to create a complete universe around them, allowing the community to play games, have fun, and earn Matics. We'll have a lot to say later. First and foremost, let us sell out the collection!