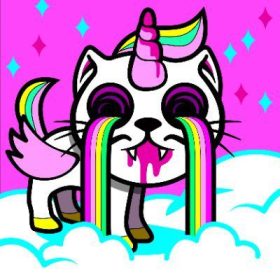 7777 strange creatures known as KatMonstarz !
A long time ago, cats and stars were leaving together in peace and harmony on Ethereum.
Something terrible happened and to make the cats safe, Stars sent them to Polygon.
But it was too late and cat became Katmonstarz and Stars became Playmonstarz.
For years, Katmonstarz and Playmonstarz were separated, but a brave Katmonstrarz born on Ethereum and raised by the Playmonstarz was trained and sent to Polygon to rescue the Katmonstarz.
Everyone is now on Ethereum.
But they are not reunited yet.
Ethereum is a dangerous planet, and there are many traps and dangers ahead of reunification.

Katmonstarz is an Organic project build by the community to connect people and
celebrate web3 principals & values !