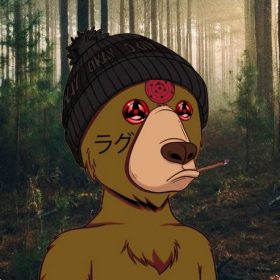 1,000 Maybe Bears that might dominate the Ethereum Blockchain! No Roadmap, No Discord, No Team (Community Ran)
Team
We don't have a team. Only the community.

Utility Could Be Gen 2 Teddy Bears
$Perhaps Tokens
Perhaps Staking, perhaps Dao, perhaps Discord Currency $Honey
Perhaps Giveaways, Raffles, or Contests In Real Life Events - Camping
Why are we here?
We are the only NFT project that swears to always tell the truth to its community. Through and through, transparent.