Significant collection
Significant collection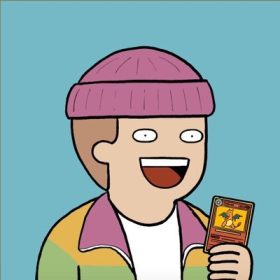 just another Mindblowon day for 6969 NFTs in the metaverse
LickPalik was just a kid with a keen sense of observation who enjoyed drawing. He began drawing comic strips based on his daily life in 2015. As a mark of identity based on a skin mole on his own face, he named this comic-strip TAHILALATS (Indonesian for skin mole). Later that year, LickPalik was approached by LINE Webtoon, a South Korean digital comic publisher, to become a contributor. TAHILALATS published over 653 chapters with 37.3 million likes in four years, making it the top comedy content on the platform.

TAHILALATS has evolved from a comic-strip to a distinguished comedy brand and IP with millions of followers, expanding its business into creative studio services, content development, brand licensing and collaboration, merchandising, board games, toys, and now diving into becoming a WEB3 brand under the wings of Mindblowon Studio.

TAHILALATS believes that there is a silver lining shared by people all over the world in the comedy of everyday life, and we hope to tickle their funny bones. We're just getting started, and we'll be exploring new worlds and dimensions like the Metaverse, beginning with Collectible PFP NFTs and many more!