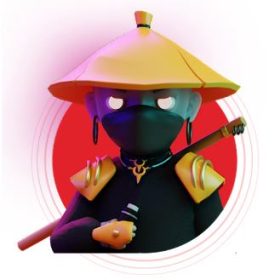 Voltnobi was created to liven the crypto space in its time of need. Packed full of utility and maintaining the meme feel, we aim to be different.
Voltnobi's Ninjas of Kojiki is a one-of-a-kind collection of 1000 3D ninjas. They are an essential component of the Voltnobi ecosystem.
Every NFT holder has direct access to the Voltnobi treasury and its lightning lottery.
They will also be used as playable characters in our upcoming MOBA game.

In order to be completely decentralized, once our DAO is formed, our community will have complete control over the treasury funds. The benefits of this are available to both our NFT holders and Voltnobi token holders. Lightning lottery giveaways, Voltnobi buy back and burns, sweeping our NFT floor, and philanthropy work are just a few examples of decisions.