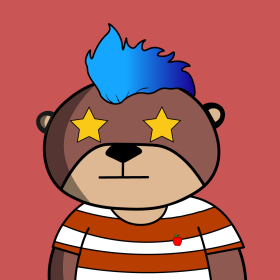 Collection of 10,000 NFTs of academic otters, minted on the Polygon blockchain.
THE OTTER ACADEMY IS A GROUP OF 10,000 NFTS THAT USE THE POLYGON BLOCKCHAIN (ERC721), WHICH IS COMPATIBLE WITH THE ETHEREUM BLOCKCHAIN.
EACH ACADEMY STUDENT IS UNIQUE AND DIFFERENT, SELECTED AT RANDOM FROM OVER 180 TRAITS.
WHOEVER OWNS A STUDENT NFT OF THE ACADEMY WILL HAVE TOTAL FREEDOM ACCESS TO THE LEARN&EARN ACADEMY THAT WILL BE LAUNCHED DURING THE COURSE OF THIS PROJECT.