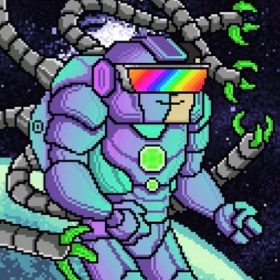 3232 PRIMES - Powered by $MECCA DAO, Stake, Mutate, Game Theory Merch, Lands, Launchpad, Marketplace Doxxed
A deflationary NFT with exceptional utility to profit from. On the Solana Blockchain, you can own 3232 PRIMES.
A slew of PRIMES are born into the universe as a result of a blip in the candy machine theory. A dedicated mission to eliminate centrics from the world and protect the SoFi city. Modify their armor and level up to improve their personal abilities and become the society's leader.