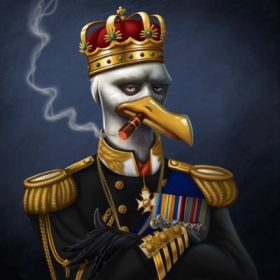 Connecting a Community. Building a Decentralized Empire. Join our Discord, WL spots still available!
A community-managed decentralized business in which each venture is voted on by the community: YOU! (Definite business?) Airbnb properties? Royalty airdrops to holders? Investments? You have control over the direction of the company).

Claim a Gull by minting during the whitelist presale, the public mint, or by purchasing from the secondary market, and secure your place in our exclusive community.

We want to be a philanthropic arm for causes we believe in while also providing actual utility and investment opportunities for Gull holders, who could earn passive income for years to come simply by owning a Gull. We are donating up to $100,000 to two foundations that are working to save our oceans and beaches.

With future mints in the works, the Gull will be the most valuable because it is the original, and it will be valued as such. Claim your Gull early in the minting process or through the whitelist.
Collections in Secondary Market