Significant collection
Top collection
Significant collection
Top collection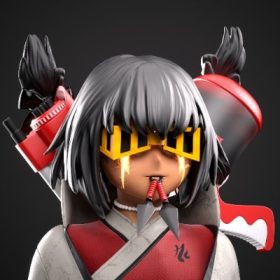 We aim to build the greatest NFT manga community.. Jump through the portal
Kashama has created an NFT collection of 10.000 unique 3D characters based on Fukiyose, our manga book. Although not every character will appear in the manga, every manga character will be represented in our NFT collection!

We want to empower our community members by allowing them to be represented by their favorite Shinsekai Mangaverse characters.
The Ethereum blockchain is used to host our entire collection.

Joining Shinsekai entails becoming a member of the web 3.0's largest Manga & Anime family.

We believe in the evolution of anime and a new breed of collectible avatars.
Collections in Secondary Market