Significant collection
Significant collection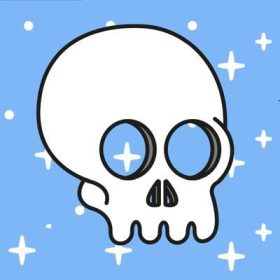 1,000 Skoodles from the Land of Skeletons incorporating unique utility & holder benefits
Pre-Mint Price: 0.029 ETH
1,000 stranded Skoodles from the Land of Skeletons have taken over the world... They come from the Land of Skeletons and can be identified by their dozens of distinct visual characteristics.

​

Through ownership, the Skoodles are rapidly taking over the world, providing their collectors with unique utility, staking, and exclusive access to the latest products, merchandise, and events.

​

The Skoodles are dedicated to supporting our community by allowing collectors to vote on community-driven features and events, as well as an unwavering commitment to developing the future of the Web3 digital space.