Significant collection
Significant collection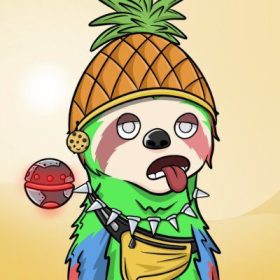 Bridging art & utility while building great community around 5353 Roobs digital characters |
We are bridging art and utility while building a great community around our digital characters for all members in the entertainment industry.

Everybody should have a meta identity and be part of the metaverse future. 

Sloth Roob is the first most iconic digital character from DWCC's book "The Chronicles of Roob".

Some would argue Sloth Roob is from the ice age period. Sloth Roob was in a deep, centuries-long sleep and just woke up. 

After a century-long sleep, a total of 5,353 Sloth Roobs are now roaming the Ethereum metaverse in search of their friends human fans & collectors. 

Sloth Roob NFT is a collection of 5,353 unique iconic digital characters inspired by the Digital Web Creation Club's book - ``The Chronicles of Roob``. 

This limited edition comprises characters that have its special rarity and traits providing a secure certification of authenticity. 

We are building something phenomenal as DWCC will become a premier hub for crypto enthusiasts, NFTs and SlothRoob fans. 

Owners of these digital NFTs will be entitled to special perks in the Sloth Roob metaverse in the future as this is a key that grants holders entrance to the metaverse we are building.