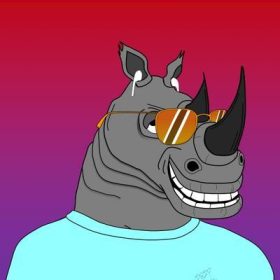 The Royal Rhino Golf Club
10,000 Rhinos Owning Metaverse Land & Playing Golf
This project was born from the team's passion for Rhinos & Golf.
They've been brought together in this Metaverse ownership NFT project.

NFT Holders will own part of a digital land portfolio and be part of a great community who'll get to play Golf & hang out in the Metaverse.

We want to create as much value for our community as possible and we plan to create financial incentives for our NFT holders. These incentives will take the form of token distributions.