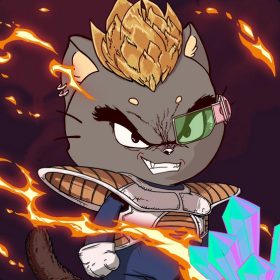 An ancient power has awoken...
TSUKINO NEKOTM | IS A STORY-DRIVEN PROJECT THAT WILL INTRODUCE EACH PHASE OF THE ROADMAP IN AUTHENTIC COMIC FOR OUR HOLDERS.

Holders gain access to the Tsukiyama Shrine, a zen garden where we can all positively collaborate and network. We believe in community and great art with meaning. That's why our tagline is DOPE ART, GOOD VIBES.