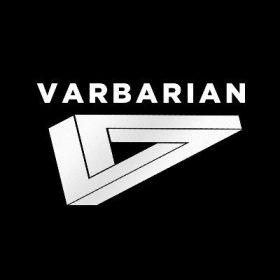 3,333 NFTs (ERC721A) Holders will receive many wearable NFTs. Building a creator-first digital fashion ecosystem.
Pre-Mint Price: 0.035 ETH
VARBARIAN is a brand that was created for Web3.0.

VARBARIAN is a long-term project to create a brand for web3.0 through the creation of items with creator participation, the selection of items for sale through community voting, and DAO-powered promotional activities in the metaverse and web media.



The 9,000 NFTs VARBARIAN COLLECTION holders who will be issued at this time will benefit greatly as the VARBARIAN conducts its long-term activities.



First and foremost, all "VARBARIAN COLLECTION" holders will receive nine high-quality wearable NFTs. After that, many more items created by the VARBNARIN ecosystem will be airdropped to holders.



Of course, automating the process with blockchain and brand management with DAO is not easy right away. As a result, the project process will be made public on Trello, and the VARBARIAN COLLECTION DAO will be used for voting while, in the long run, establishing a new brand in the Web 3.0 era with the community.