Significant collection
Significant collection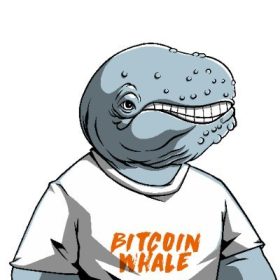 Whales Of Wallstreet is a 8,888k collection of degenerate whales.
Hello and welcome to the Whales Of Wallstreet Club!
Whales Of Wallstreet NFTS is a collection of one-of-a-kind digital collectibles that exist on the Ethereum blockchain. Your whales of wallstreet nfts card also serves as your whale club membership card, granting you voting rights and revenue for future blockchain conferences.


Event Organizing!
Gain access to our DAO and become an event planner to help shape how our events are organized from the beginning. Vote on conference locations, themes, activities, live performances, and even special guest speakers who should attend.


DAO for investment!
The whale club seeks out promising and innovative projects for early stage investments when hosting conferences. Whale DAO provides members with exclusive access to shared revenue for any early stage investment made by the club.