Significant collection
Significant collection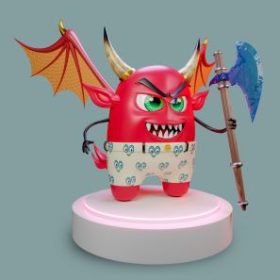 World of Asura is a METAVERSE project that aims to create,explore new realities and unite people around the world.Get one of our unique NFT and join METAVERSE.
There was once a massive mountain in the World of Asura, ready to erupt and explode. According to legend, one day it will spit out 10,000 mini monsters, which will mark the end of an era and the beginning of a new one. It is said that after the mountain spits them out, they will avenge and fight for the title of "Asura," the one who rules and commands, in their world.
The ETH blockchain, which created their world and existence, gives these little monsters their powers. The little monsters can evolve and develop skills on their own to compete for the top spot, and they have no boundaries or limitations.