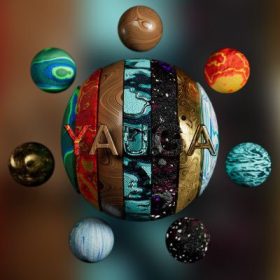 Yauga is your way of joining in anonymous yoga, meditation and well-being sessions in the metaverse and AR
Yauga is devoted to delivering health and well-being to communities in the Metaverse. Buying one of our 5000 Genesis Collection Yauga mats gives you access to a secret wellbeing club, plus perks and opportunities. The Yauga mat is your way of practising and attending well-being sessions as part of a membership to the club where you can interact anonymously with avatars to improve your wellbeing.

We aim to improve your mental and physical health by bringing yoga, meditation and breathwork to the Metaverse. Look out for regular health drops, advice and live and recorded sessions. Early entry into this club means that you will be able to watch your health, energy and fitness grow as the Yauga offering grows. We are moving with the NFT world towards the AR world.
Collections in Secondary Market