High Impact NFT Press Release Distribution
Why NFT Collections Need Press Release Distribution
Thousands of scam fake NFT projects try to earn quick money, putting high potential NFTs in doubt. With such a big supply in the market, promising NFTs must be highlighted, to gain a competitive advantage and the trust of the audience. 
PR is one of the most effective and budget-friendly strategies to highlight your collection and make trust NFT insiders.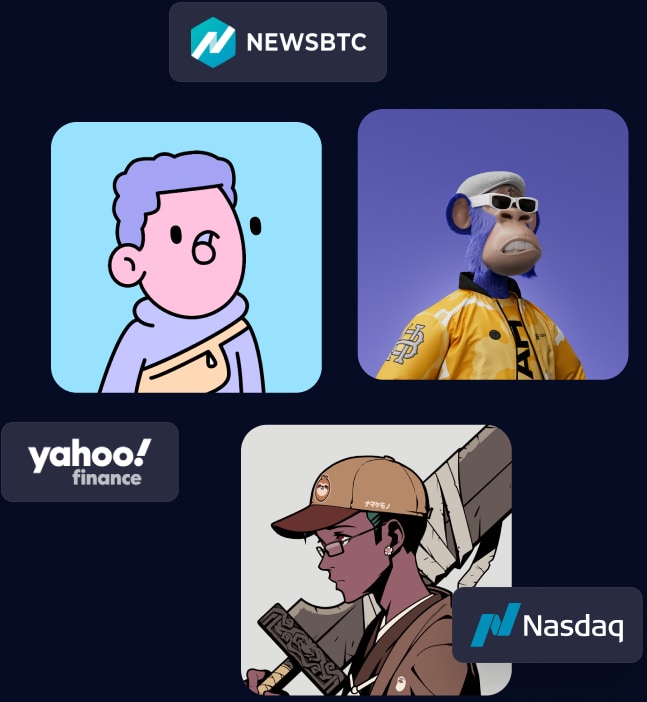 Let's implement impactful Press Release distribution for your NFT to
We are looking forward to hearing from you.
Frequently Asked Questions