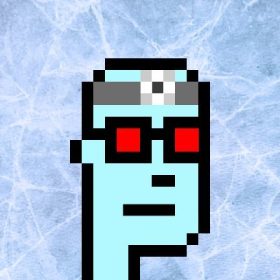 On the Polygon blockchain, the FrozenPunks TM collection is based on 5000 digitally "frozen" punks NFTs (ERC721 type).
Punks were looking for a spot to call home at the beginning of the ice age. As the snow approached, they discovered a tunnel that appeared to be stable enough to keep them safe. However, it was only a matter of time before the chilly waves froze everything in their path.

Our team discovered those frozen punks after 2.4 million years on an excursion to the north pole and minted them into a nft collection that would endure forever on the blockchain.