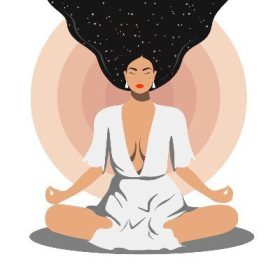 Connecting people to yoga through NFT Art living on the Ethereum network. We are artists at heart.
Women In Yoga is an NFT Art project to connect people to yoga through NFT Art. One of the project's key goals is to raise awareness about the mental and physical health benefits of Yoga. Women make up approximately 72 percent of the world's total yoga practitioners, making them ideal ambassadors to carry the message forward. 

 Yoga means union – Union of the body, mind, and soul. Yoga and meditation are practiced by women of many races, ethnicities, nations, religions, and cultures. This is the story something that the NFT project is attempting to capture and tell. Our goal is to turn Women in Yoga into a movement by fostering a strong community via our work.

 Art has been shown to be the most effective medium for bringing about social change. It's the closest one can get to touching someone's heart. If you could touch someone's heart that's limitless.