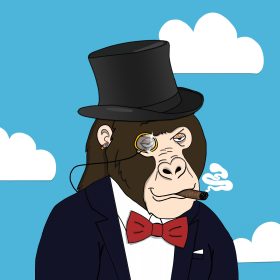 Planet of Harambe is a dope NFT collection of 10000 unique Harambes. $300k prize pool, $600k to charity for gorilla conservation.
Harambe is making his way to the metaverse! 


Everything has gone wrong since he died. Harambe, on the other hand, is returning from heaven to take over the metaverse, and then the entire world. He is determined to save the Western Lowland Gorillas, despite commanding an army of 10,000 gorillas. He will help gorilla conservation efforts by utilizing the ethereum blockchain and the polygon protocol.