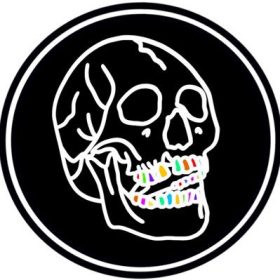 3333 Generative Polygon NFTs. Membership,Free Pets NFTs for holders , Mutations, Comics and more
Sklle Remix Club Is A Meticulously Designed Digital Art Project Inspired By The Artist Eric Alfaro.

The Collection Shows Us His Soul As A Creator Through 3,333 Characters That Will Land In The Polygon Blockchain With The Intention Of Building The Metaverse's Largest Community Of Sklle's.

The Sklle's Have A Wide Range Of Qualities With Hundreds Of Variables That Make Each One A One-Of-A-Kind Piece Of Art.

Sklle Remix Club Connects Many Links To Popular Culture And Gathers Influence From Anime, Famous Movies, Cartoons, Fashion, And Derivatives Of The Most Classic NFTs Collections.

Join Our Metaverse Family And Let Us Grow Together In This Amazing Adventure That Is About To Begin!