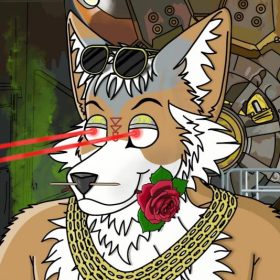 5560 affordable NFTs. Massive member advantages include airdrops, nft gallery and communal DAO wallet. Roadmap on site.
Welcome to the savage realm of Wolf Of Block Street where we have 5560 Wolves to mint, including 5 hidden Wolves that will be given away upon sell out. Members may enjoy significant rewards including: giveaways, airdrops, nft gallery for members to post their personal nft projects and a community DAO wallet where 100 percent of monies collected are given to members.

We aim to enhance the rewards to members therefore there so many opportunities to get rewarded. Jump into Wolfofblockstreet.com and check out our overview and roadmap to discover where we are all heading.

Minting goes online to public on 01/24/2022. We have gained a lot of traction so make sure you don't miss out.

Massive plans for stage 2 of our roadmap so make sure you grab yourself a Wolf and join us on our trip.
Collections in Secondary Market