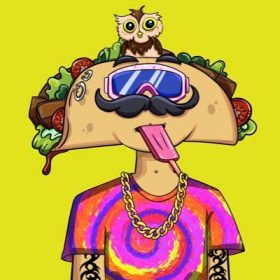 The official account of World of Taco By @edwinlunat Coming out this Summer.. Blockchain to be determined
The World of Tacos ensemble is not a one-time event; it is a long-term commitment.
Our team is committed to making a significant contribution to the blockchain industry.
We intend to keep all of our promises and go above and beyond.
One of our primary objectives is to develop our own token and reinvest a significant portion of the proceeds into taco holders through special events and exclusive rewards.
We'll also be participating in the metaverse by displaying some of our most unique designs.
Additionally, raise funds for street tacos to help them improve their locations or, ultimately, their way of life.
We care about our cancer patients, so we will cover all of their medical expenses in order to help as many children as possible overcome cancer.
We will, in fact, make a financial contribution to upcoming projects.
In fact, we will announce a release date for both our video game and our future token.