Significant collection
Significant collection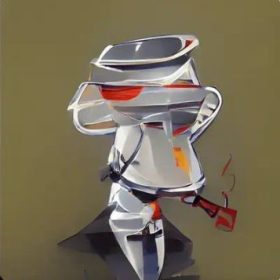 The stunning collection of 10,000 AI Bored Ape YC. We are here for fun and beauty!
We were recently blown away by the success story of Bored Ape Yacht Club and, as tech art lovers, we decided to see what would happen if we use these cool Apes to inspire AI for creating the art. The stunning versions of the famous Bored Ape Yacht Club exceeded all our expectations!

We decided that the community should see this and created a collection of 10,000 AI-generated Apes. For us, this will be the beginning of the large-scale development of generative AI art in the NFT community. Tech is the future, and NFT is the future of art!

This is the first project of its kind and we want you to be part of it.

The first 2500 AI Bored Ape Yacht Club NFT's will mint for free. The remaining 7500 at a price of 0.05 ETH.