Significant collection
Significant collection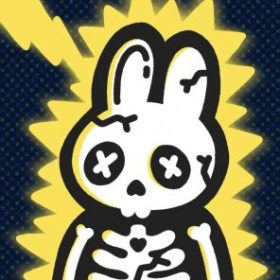 Become a CC0 homie. Do your own thing. Live your best life.
Binkies is a collection of 10,000 NFTs bouncing around the Ethereum blockchain. (Have you ever wondered where the phrase "attacking it like rabbits" came from? It comes from the Binkies family.)

Each Binkie has over 250 trait variations, with one thing in common: a love of partying and turning up all the time. We have the ideal Binkie in mind, whether you want a cutesy character or one known for its zombie-killing abilities.

They may be rambunctious, but the Binkies are assisting us in pioneering the CC0 trend (aka open-source branding). We're talking about extension projects, free NFT education, positive vibes, and a whole lot more.

Join Binkyville and assist us in closing the gap between Web3 and the physical world. We're all about community here, and we can't wait to meet our newest addition: YOU!