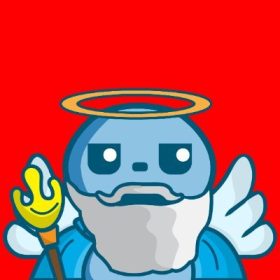 The Blueberry Frens are quite adventurous, in groups they go on many adventures and collect wonderful items. They are known to collect amulets, clothes, hats, weapons, pets and more.
Pre-Mint Price: 0.020 ETH
Bored? Gather your friends and conquer lands, or will you join the community of mages, witches, vikings, knights, kings, and queens to slay mighty dragons together? For this Community is a circle of Frens, who are driven by the lust for power, wealth, or simply an ardent desire for eternal glory. Blueberry Frens never fear, and are always on the lookout for opportunities to team up for adventures. On the Ethereum blockchain, Bored Blueberry Frens is an NFT collection of 10,000 randomly generated NFTs. A renegade pirate or a tranquil farmer? You will have to make a decision, but for now, we welcome you to a lifelong friendship for the reasonable price of 0.025 ETH.