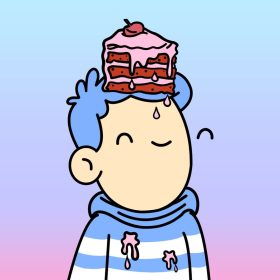 Original art inspired by & having fun with doodles. Lovers of all things sweet & colourful
Original art inspired by and inspired by Doodles, solely focused on passive income for holders.

A group of fabulously colorful friends were celebrating one of their birthdays, but the event quickly devolved into an all-out flurry of food fighting, as it often does with this assemblage. This project is the result of that unforgettable day.
Collections in Secondary Market