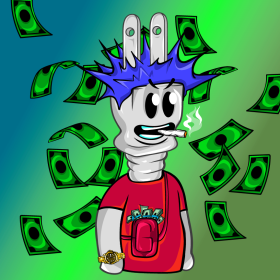 CaliPlug is a Cannabis Brand out of LA. Join us on our journey into the blockchain. Enjoy staking and other rewards.
The CaliPlug brand is quickly becoming one of the most well-known names in cannabis and street culture. The brand was founded in 2011 with the goal of legalizing cannabis. Leading the charge against prohibition earned the brand a rebellious reputation around the world. We're best known for inventing the Snapchat subculture "Snap Trap" and for our innovative cannabis marketing techniques.

With four major cannabis festivals in California, "The ReUp Festival," and countless Events under our belt, we intend to throw some of the best promotions in the NFT space.
Join us on our journey as we combine legal cannabis and Blockchain technology to open our Dispensary in the Metaverse.


We hope that it will be as simple as putting on your VR headset, visiting our store, purchasing products, and having your order delivered in person. Stay tuned for upcoming Live Events and the NFT Art Gallery.