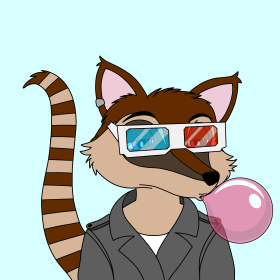 Every stylish coati that we sell results in a tree being planted! - Have fun collecting the cool coatis and save the world from certain destruction!
Cool Coatis are a very awesome, special-edition virtual animal NFT that is available only in limited quantities.

There are just 6.000 Cool Coatis available, which were created from more than 250 different pieces!
Not only are all Cool Coatis distinctive, but some are much more so than others. The price starts at 0.035 ETH and goes up from there. The public sale will take place on February 5th (OpenSea).

And don't forget that for every additional Cool Coati you purchase, you'll be helping to plant another tree!
Collections in Secondary Market