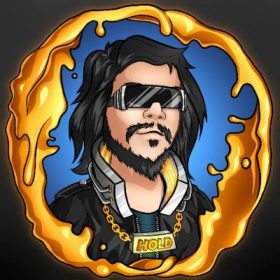 "The biggest revolution that has happened in history is Bitcoin"
If the revolutionaries could live in our times, their major revolution would surely be cryptocurrencies like bitcoin, because they are the best way to obtain equality, decentralization and richness. That was the vision that Satoshi Nakamoto had

The Crypto Che NFT collection, try to reflect the luxury, the gold jewelry, the best brands and style chosen by the best cryptotraders nowadays, for this reason a crypto trader is a modern revolutionary.

Buying a single piece of this NFT collection will make you part of series of benefits like airdrops of the governance token, participation in private forums, prizes and much more!
Collections in Secondary Market