Significant collection
Significant collection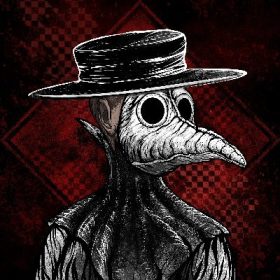 Collection of 2000 unique ETH NFTs.
Doctors. The universe's paragons. They make a difference. They heal. They give the world new life. They fight while wearing masks to conceal themselves and their thoughts. Feelings, emotions, and obscured thoughts, on the other hand, are beginning to emerge. Their minds have been infected with madness...

Crypto Doctors is a collection of 2000 one-of-a-kind, hand-drawn, randomly generated, high-quality NFTs that exist on the Ethereum blockchain as ERC-721 tokens.

Madness, sadness, illusions, and sorrow are all stored in the metaverse and eventually revealed. Everything will be there for the rest of time.

Within the metaverse and beyond.
Collections in Secondary Market