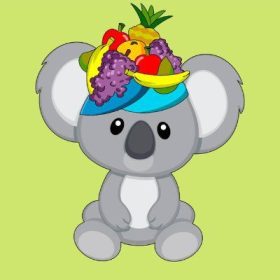 4,444 Cute Koalas nft will be minted for 0.25 SOL.
We're a small, tight knit team who love to support charities around the world. Whether it's donating money or dedicating time to projects, we find it to be one of the most fulfilling activities we do.

We want to make a change in the world and be recognised for our work in the charity sector. We also want to help shed some positive light on the crypto and NFT world.

Think of our NFT's like you would a pin or badge that you might buy in your local supermarket to help support local charities. You wear it with pride, to show to everyone who sees it, that YOU care enough to support a charity.

Our aim is to do them same using web3, NFT's and crypto. We want to create an environment where you can mint an NFT and show off your digital pin on Twitter as your PFP.